Park Event Permit Info and Contacts

KC Parks issues permits for various events and activities held in public parks throughout the city. For a complete list of parks, visit the All Parks page.
Per City of Kansas City, Missouri Ordinance 50-163, business cannot be conducted on Park or City property without a permit from the appropriate Board.
All park permit requests must be submitted to KC Parks at least 30 days prior to the event for a general permit and at least 90 days in advance for a specific permit (see Park Event Permit Fees for descriptions). Requests will not be considered if enough notice is not given.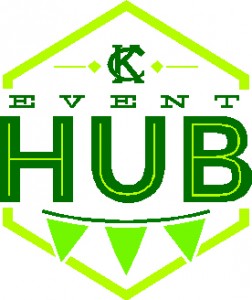 Outdoor Event Permits & Road Race Permits
Your event may require more than just a Parks permit. Find if you need additional permits by visiting KC Event Hub. For large outdoor events, (festivals, fairs, parades, etc.) and runs, walks, bike rides on City streets, please visit www.KCEventhub.com. There you will also find resources, information, and all other city permit links for outdoor events in Kansas City.
---
Park Event Permits
Zekelia Oates
Contact  816-513-7787 or Zekelia.Oates@kcmo.org
Complete Online Park Event Request Form (this form is not for shelter reservations).
Park event permits do not include shelter rentals. Shelter house reservations can be made online.
There is a $50 non-refundable deposit to schedule an event/wedding in KC Parks.
---
Athletic Field Permits
Contact Athletics Division, 816-513-7500
Download a copy of the 2016 Field Permit Information
Reserve a field online>>
---
Film/Photo Shoot Permits
Personal Photo Shoot contact: Robert Loya, 816-513-7701
Commercial Film/Photo Shoots contact: Heidi Markle, 816-513-7527

Online Film/Photo Shoot Request Form>>
A permit is required for still and video commercial shoots and professional photographers who are conducting business on public property. If the photos are for a permitted event in the park, no additional Photo/Film permit is required. If you are shooting for personal use, you do not need a permit. You will need a permit if your shooting will impact others and/or the environment, if you are using the public space in a special/different way than it is intended (ie. as a studio/set/staging) or if you are shooting with a drone. Permit fees and insurance needs will be determined upon review of the completed request form.
For more information about commercial filming in the Kansas City area, contact the Kansas City Film Office>>
---
Geocache Guidelines
The following guidelines are to be adhered to when a geocache is proposed to be placed on park property:
KCMO Parks and Recreation be advised as to the location of any geocache placed within any of our park areas or properties. Please send details to traci.richardson@kcmo.org.
No items be placed in a geocache that may be interpreted as offensive, racist or of a profane nature.
Placement of the geocache shall not cause any damage to the park or amenities and/or pose any potential danger to park users.
All geocache shall be clearly identified as a geocache to avoid confusion as to its nature and purpose.
Geocache can be removed at any time for any reason by Parks and Recreation.
---
Sidewalk Cafe Leases and Encroachment Licenses
Kansas City is proud of its unique and beautiful boulevards and parkways. The historic system is a defining feature of our city's character. Protecting our identity, while allowing the Boulevard and Parkway network to respond to the needs of the community, is a priority. The Board of Parks and Recreation Commissioners take seriously its responsibility to balance appropriate land uses and restrictions in order to maintain integrity of our system and adherence to George Kessler's vision.
The City Charter specifically prohibits the use of park property for private purposes unless it can also be shown to benefit the public. Sidewalk café benefit the public with license/rental fees and provide additional public amenities through enhanced street life.
For more detailed information, download our Sidewalk Cafe Leases and Encroachment License Fees>>
Download our Parks Vending Permits & Healthy Vending Guidelines>>