Athletic Fields/Courts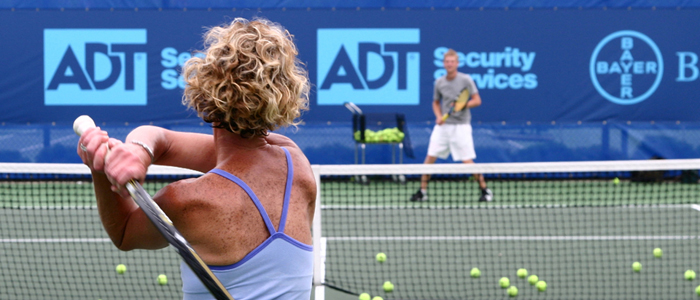 Due to Safer at Home Covid guidelines mandated by the City of Kansas City, Missouri https://www.kcmo.gov/Home/Components/News/News/1482/625
KC Parks is asking all our patrons to please follow these guidelines:
Indoor and outdoor parties are limited to a maximum of 10 people and parties shall be spaced with no less than six feet of distance between themselves and individuals from any other parties.

Masks must be worn in all indoor spaces with more than one person per room, and outdoor spaces where social distancing cannot be maintained.

Patrons of gyms, fitness, and recreational centers, including city, school, and other publicly-owned and managed facilities are required to wear masks at all times, and these establishments are limited to no more than 50 percent capacity.
Usage
Kansas City Parks and Recreation Athletic Fields/Complexes and Tennis Courts can be used the following ways:
Open Walk-on Play – First come-first served, no reservation required, although priority is given for those holding a valid Field Use Permit, Tennis Court Rental or Facility Use Agreement.
Field Use Permit – Short-term reserved use of fields/complex/ court. Fee required for permit.
Tennis Court Rental – Short-term reserved use of tennis court. Fee required for permit.
Facility Use Agreement – Long-term, reserved use of fields/ complexes by youth  leagues and organized sports organizations; insurance and fee required. This option can be with or without concessions.
Policies
Get a copy of the 2016 Field Permit Information.
Contact
athletics@kcmo.org